[mycbgenie_banner_ad banner_size="728x90" kws="automatic" hide_footer="0" tracking_id=""]
US president Joe Biden has declared it was time "to end America's longest war" as he announced that nearly 10,000 US and Nato troops would return home from Afghanistan in the run-up to the 20th anniversary of 9/11.
Addressing the world from the White House, Biden said 2,500 US troops plus a further 7,000 from "Nato allies" including 750 from the UK would gradually leave the country starting on 1 May. "The plan has long been in together, out together," he added.
"We cannot continue the cycle of extending or expanding our military presence in Afghanistan, hoping to create ideal conditions for the withdrawal and expecting a different result," Biden said in a late afternoon speech.
Biden said he was the fourth president to preside over the US-led fight against the Taliban. "I will not pass this responsibility on to a fifth," he said, and added he had told his predecessor, George Bush, who first ordered troops into the country in the aftermath of the terror attack on the Twin Towers, of his decision on Tuesday.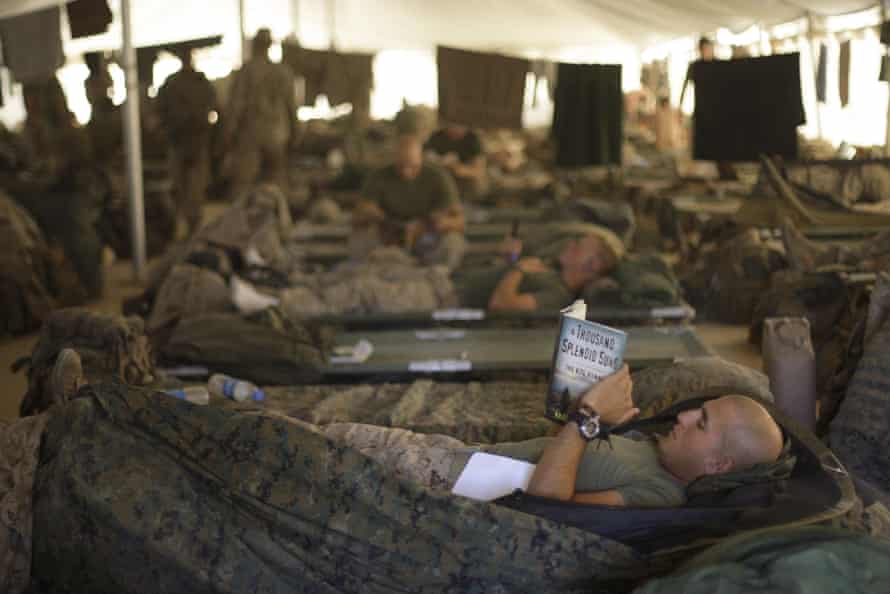 [mycbgenie_text_ad kws="automatic" show_product_descr="1" default_font_family="1" fill_color="ffffff" link_color="0000ff" border_color="dddddd" rows=1" cols="3" descr_color="000000" hide_footer="0" tracking_id=""]