[mycbgenie_banner_ad banner_size="728x90" kws="automatic" hide_footer="0" tracking_id=""]
Poor old Joe Biden. He might have won the electoral college and the popular vote but he'll never feel the love of his underlings like Donald Trump did.
The former president's first full cabinet meeting in June 2017 remains an unparalleled opera of oleaginousness. Secretary after secretary all but flung themselves at his feet, sang songs of praise and paid homage to the divine emperor of the universe.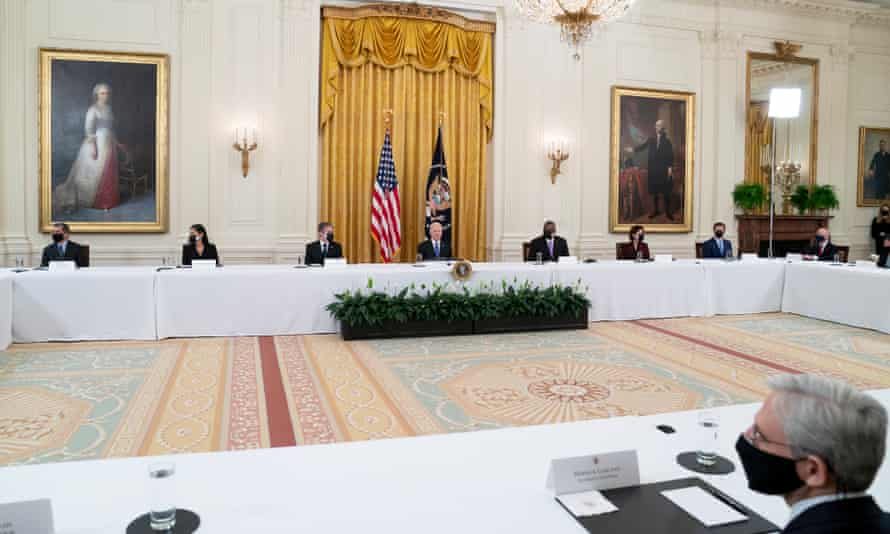 [mycbgenie_text_ad kws="automatic" show_product_descr="1" default_font_family="1" fill_color="ffffff" link_color="0000ff" border_color="dddddd" rows=1" cols="3" descr_color="000000" hide_footer="0" tracking_id=""]