[mycbgenie_banner_ad banner_size="728x90" kws="automatic" hide_footer="0" tracking_id=""]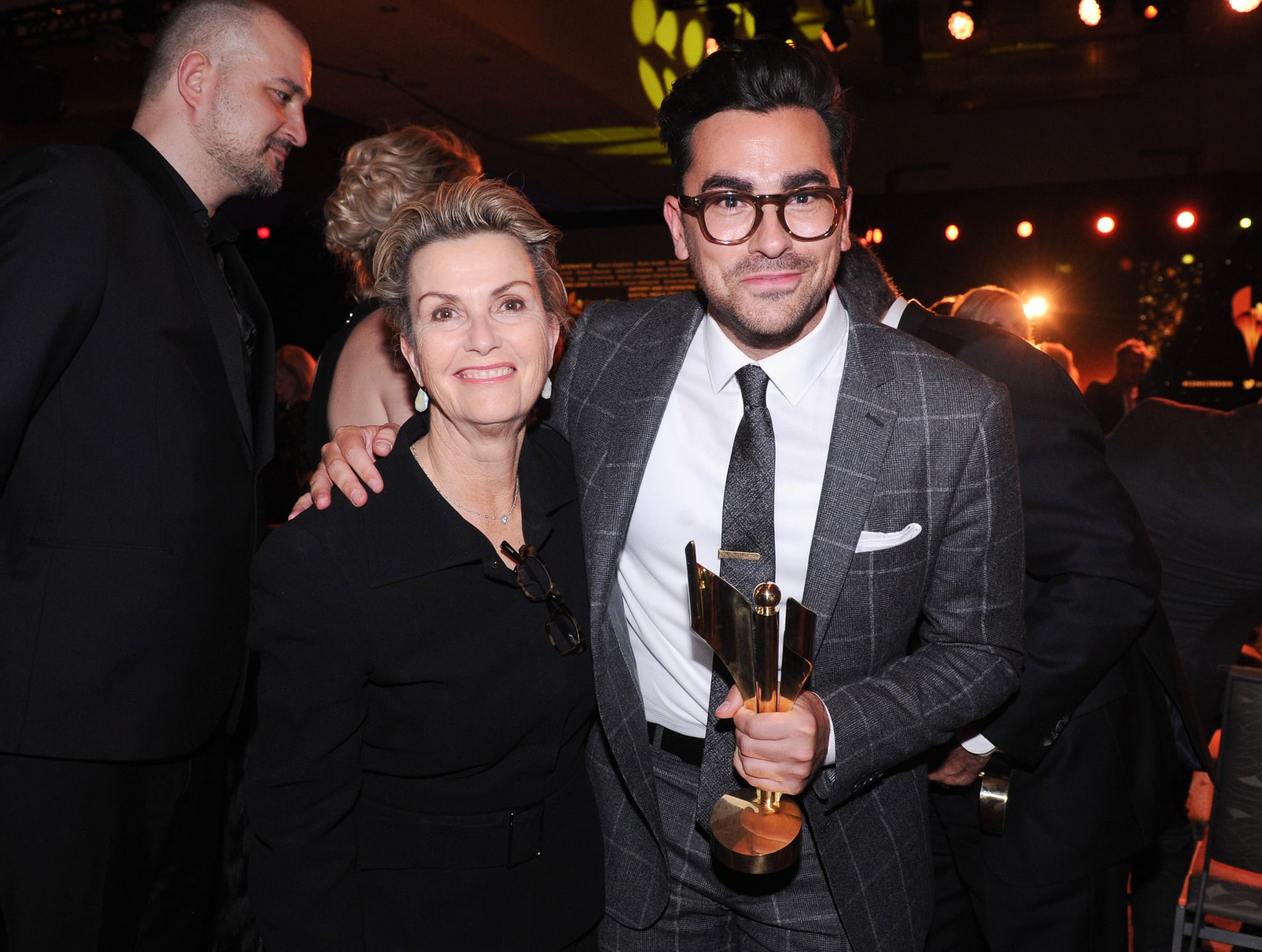 Dan Levy can count his family among his most excited supporters as he gears up to host Saturday Night Live. The Schitt's Creek star will make his debut on NBC's comedy show on Feb. 6, and his mom, Deborah Divine, has an especially powerful message addressing Dan's childhood bullies from years back.
"This goes out to the bully punks at Camp WTF who made life miserable for a certain cabin-mate back in the the summer of '96 – just because he was different," Deborah wrote. "Well, after all these years I have just 7 words to say to you: 'Live from New York, it's Saturday Night!'" Clearly, success is the best revenge, and Dan appreciates his mom sticking up for him. He responded with a sweet, "Moms. ❤️" summing up his love in one simple word.
This goes out to the bully punks at Camp WTF who made life miserable for a certain cabin-mate back in the the summer of '96 – just because he was different. Well, after all these years I have just 7 words to say to you: "Live from New York, it's Saturday Night!" @danjlevy ❤️

— deb d (@tingtime) February 6, 2021
This tender Twitter exchange reminds me of a similarly sentimental note Deborah released last April on the day of the Schitt's Creek season finale. "Today I regret every single second of worry back in the uninformed 80's-wondering how the world was going to treat my brilliant little boy who loved to twirl," she tweeted. "Little did I know that he was going to kick that old world's ass to the curb and create a brand new one."
[mycbgenie_text_ad kws="automatic" show_product_descr="1" default_font_family="1" fill_color="ffffff" link_color="0000ff" border_color="dddddd" rows=1" cols="3" descr_color="000000" hide_footer="0" tracking_id=""]