For someone as booked and busy as Drew Barrymore, you may assume she has a go-to morning routine that jumpstarts jam-packed days of homeschooling her daughters
[mycbgenie_banner_ad banner_size="728x90" kws="automatic" hide_footer="0" tracking_id=""]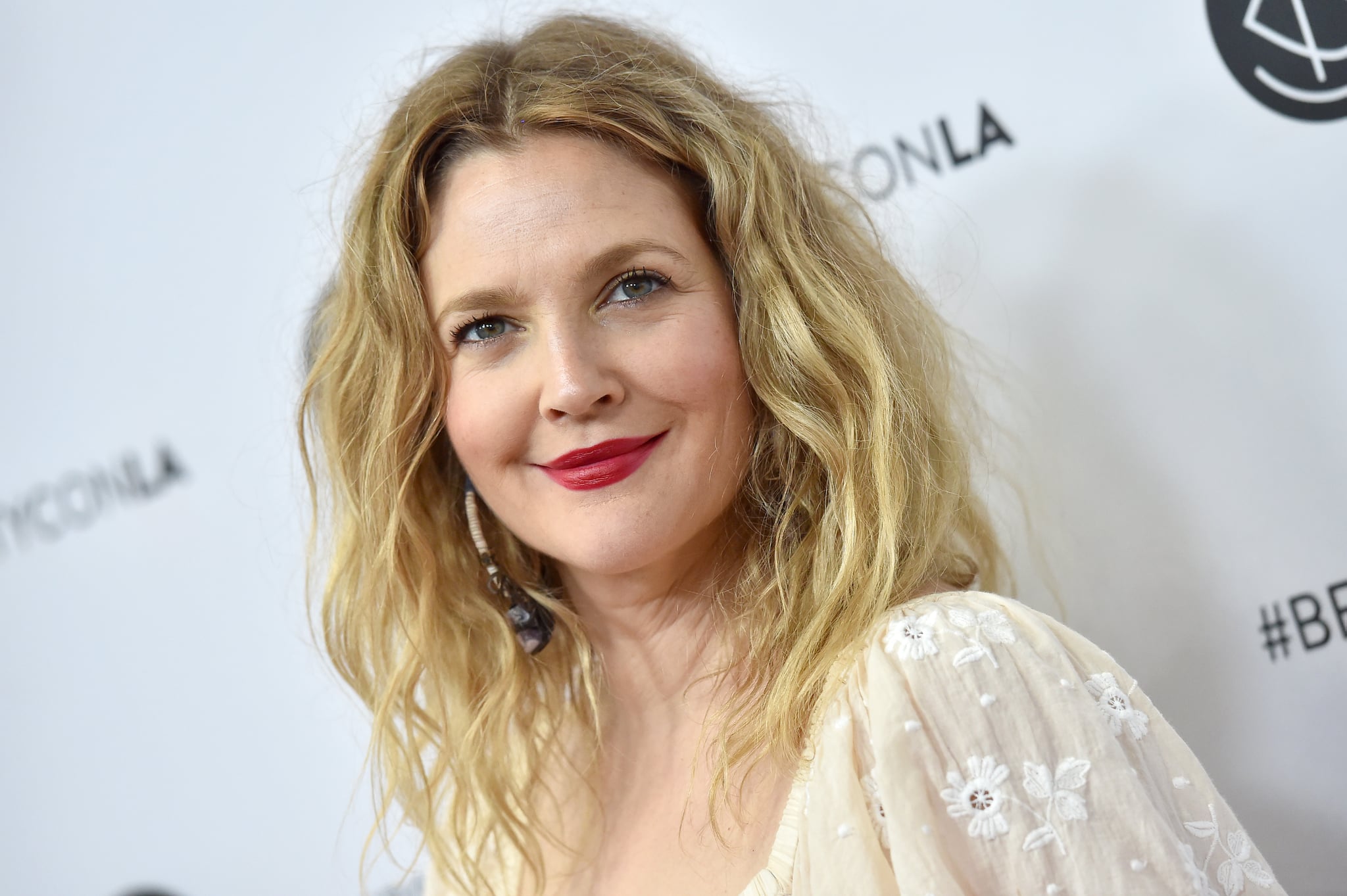 running her Flower Beauty business, and starring in her own talk show. But the actress and mother of two actually has a love-hate relationship with the idea of sticking to the same AM schedule every day, which we can absolutely relate to.
"One minute you want a routine because you're just trying to create some consistency, and the next minute, you're giving up on it or you realize it's impossible," Drew told POPSUGAR during an interview about her partnership with Kellogg's for the brand's National Breakfast Week #FiberChallenge. She continued, "But a morning routine that I do love is waking up with the kids, running around trying to get hair brushed, teeth brushed, uniforms on, and then we sit down and have cereal. That is every morning." (In case you were wondering, Drew's favorite is Frosted Mini-Wheats, which she adorably abbreviates to "FMWs.")
"You can't leave yourself in the dust."
Another concept Drew has a love-hate relationship with? Self-care, although she's inching more toward the "love" end of the spectrum these days. "I've resented that term most of my life," she said. "I feel like it just sets you up for failure, but I'm now trying to have a different relationship with that term because you do need it. You can't leave yourself in the dust. I found a lot this last year that I have put myself last in having to take care of the kids all the time all day long and having no breaks, or upstarting the show and sort of putting everything into every other bucket . . . As annoying as that term is, it is important."
Seeing as Drew is newly open to the idea of practicing self-care, she's yet to explore exactly what it will look like for her, but it certainly sounds like she's on the right track. "I got to have dinner by myself the other night. Just me. It was the greatest thing in the world. I had ravioli. That was a pure form of self-care: carbs and solitude." Does that sound like absolute heaven or what?!
Those precious moments of alone time have been few and far between for Drew since the pandemic began, leading her to juggle homeschooling along with millions of other parents around the globe. Though the experience has involved some (OK, a lot of) tears, Drew said 2020 taught her and her children some important life lessons. "Me and my daughters have watched everything that's happened in the last year with such open eyes and open minds and open hearts, and we've listened and learned so much," she said, adding that they've engaged in some necessary conversations about respecting others. "I know my kids and I are going to come out of this much better people than we were before we went into it, and I'm glad."
Image Source: Getty / Axelle / Bauer-Griffin / FilmMagic
[mycbgenie_text_ad kws="automatic" show_product_descr="1" default_font_family="1" fill_color="ffffff" link_color="0000ff" border_color="dddddd" rows=1" cols="3" descr_color="000000" hide_footer="0" tracking_id=""]