[mycbgenie_banner_ad banner_size="728x90" kws="automatic" hide_footer="0" tracking_id=""]
On a number of fronts this was the great leap forward for which rugby union has been patiently waiting. If every international game was as much fun as England's comeback victory against France then there would be no concern about the sport's financial outlook, the only issue being the record size of the free-to-air audience when these sides meet again in Paris next season. Anyone who saw the first half, in particular, will be desperate to watch the sequel.
Even if the Six Nations, or part of it, ends up disappearing behind a paywall, there is a good deal more chance of rugby recapturing the public imagination if the unfettered approach shown by all involved becomes de rigueur. Long before Maro Itoje crashed over for the 76th-minute try that has done wonders for Wales's title effort, there was a sense of England's attacking game finally re-emerging from the induced coma into which it had apparently been placed.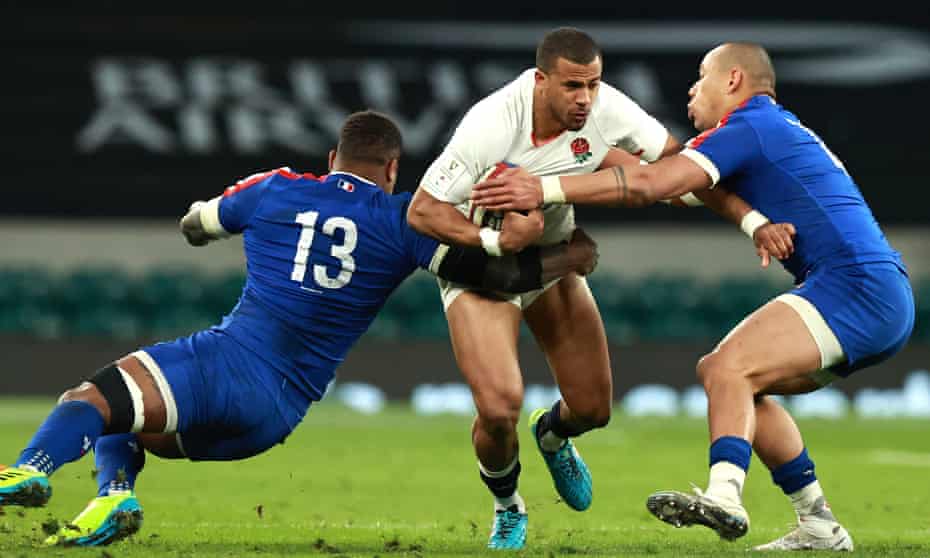 [mycbgenie_text_ad kws="automatic" show_product_descr="1" default_font_family="1" fill_color="ffffff" link_color="0000ff" border_color="dddddd" rows=1" cols="3" descr_color="000000" hide_footer="0" tracking_id=""]