[mycbgenie_banner_ad banner_size="728x90" kws="automatic" hide_footer="0" tracking_id=""]
In Eswatini, the southern African country which lost a prime minister to Covid-19 in December and where most people have no access to hot water, handwashing – a key weapon in the fight against the pandemic – has been a problem.
No government health clinic in the kingdom, formerly known as Swaziland, had hot running water for patients. Nine out of 10 didn't have hot water for operations and cleaning instruments.
But in just nine months, a solar sanitation project has reversed that, bringing hot water to all 92 clinics scattered across Eswatini. "To places we'd never have dreamed would have hot water," said Lizzie Nkosi, minister for health.
Hot water stations have been set up outside clinics with solar-powered tanks drawing cold water from the mains.
"In 25 years working as a nurse, I have never had hot water in a clinic. Not for patients, not for nurses," said Lindiwe Magongo, head nurse at the Ezulwini clinic, 14km away from the administrative capital, Mbabane.
"Not only have all my patients had clean, hot water, I have also had a hot cup of tea every single day."
The country has 14 hospitals but because of the poor state of the roads most people rely on their nearest clinic to deal with everything from emergencies to minor illnesses and vaccinations.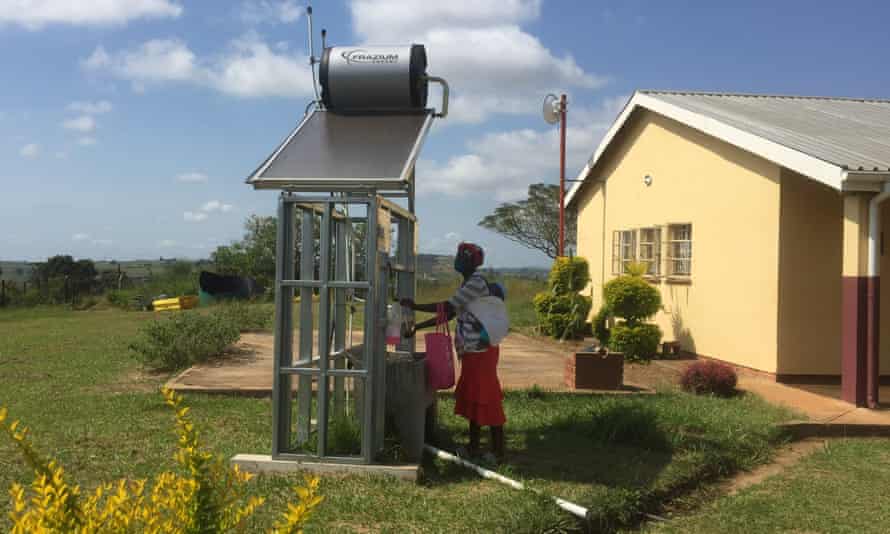 [mycbgenie_text_ad kws="automatic" show_product_descr="1" default_font_family="1" fill_color="ffffff" link_color="0000ff" border_color="dddddd" rows=1" cols="3" descr_color="000000" hide_footer="0" tracking_id=""]