[mycbgenie_banner_ad banner_size="728x90" kws="automatic" hide_footer="0" tracking_id=""]
The veteran activists and politicians Martin Lee, Jimmy Lai, Margaret Ng and Lee Cheuk-yan have received sentences of up to 12 months in jail for their involvement in Hong Kong's protest movement.
Martin Lee
"Thus we left Hong Kong to her fate and the hope that Martin Lee, the leader of the Democrats, would not be arrested," wrote Prince Charles in his diary, after the 1997 handover of Hong Kong from Britain to China. At the time Hong Kong was promised 50 years of semi-autonomy – it lasted less than half that.
Lee arrived in Hong Kong in 1949 as an 11-year-old, the son of a former Kuomintang lieutenant general who brought his family to Hong Kong when they lost the civil war in China. Lee, now an 82-year-old barrister, grew to become one of the city's most respected legal minds.
Over the decades Beijing has called him a "traitor", a "counter-revolutionary" and, in 2019, one of a "new Gang of Four" alongside Lai, Albert Ho and the former Hong Kong chief secretary Anson Chan. In Hong Kong he is known as the "father of democracy".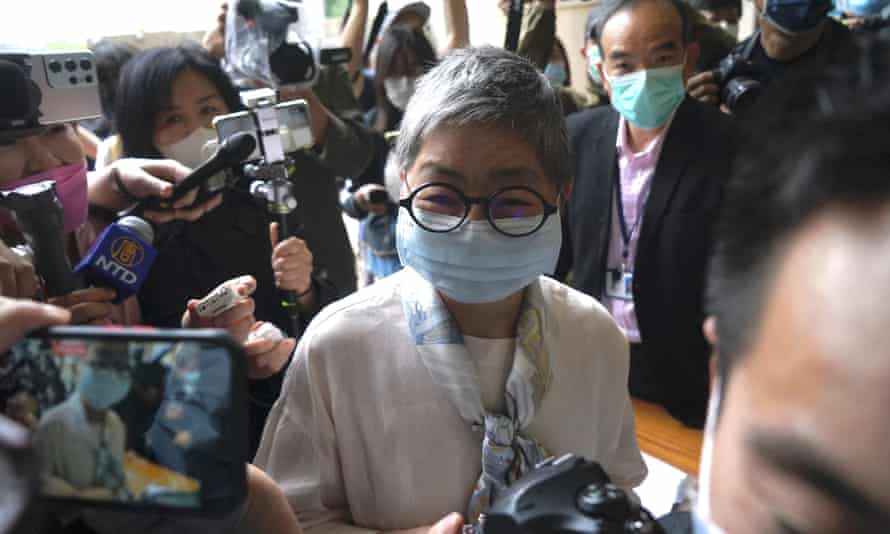 [mycbgenie_text_ad kws="automatic" show_product_descr="1" default_font_family="1" fill_color="ffffff" link_color="0000ff" border_color="dddddd" rows=1" cols="3" descr_color="000000" hide_footer="0" tracking_id=""]