Who would have guessed that in our darkest days we'd look to Lindsay Lohan for some comedic relief? First, she gifted the world with her weird Euro accent, then she trademarked it by starting a clothing line and now she's trolling celebrity Instagram accounts.
Apparently fatigued from yachting around the world and petitioning to be in Disney movies she'll never star in, Lohan decided to tap into her inner mean girl and shade Ariana Grande within an inch of her ponytail.
The "Into You" singer, who will star as Penny in NBC's "Hairspray Live" next month, posted a photo of herself and co-star Dove Cameron in '60s hair and make up.
That's when Lohan went in and left the shady Instagram comment to end all shady Instagram comments.
"Too much make up," she wrote amid Grande's other followers' adoring comments.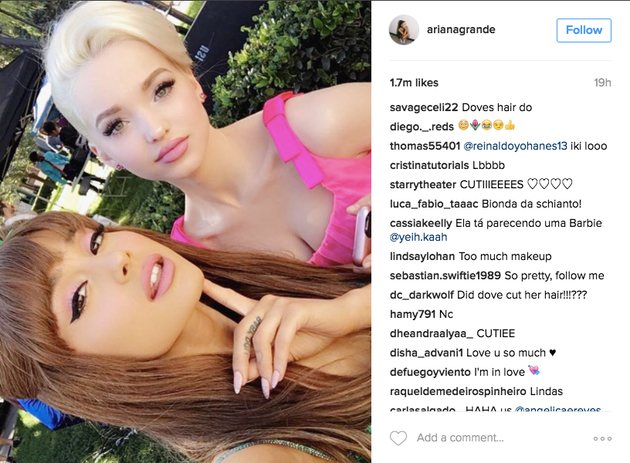 Lohan apparently wrote "too much makeup" on two of Grande's other photos, ensuring her a place in Instagram's trolling hall of fame for years to come.