Local man was among thousands who attended Rubi Ibarras quinceaera following fathers online invitation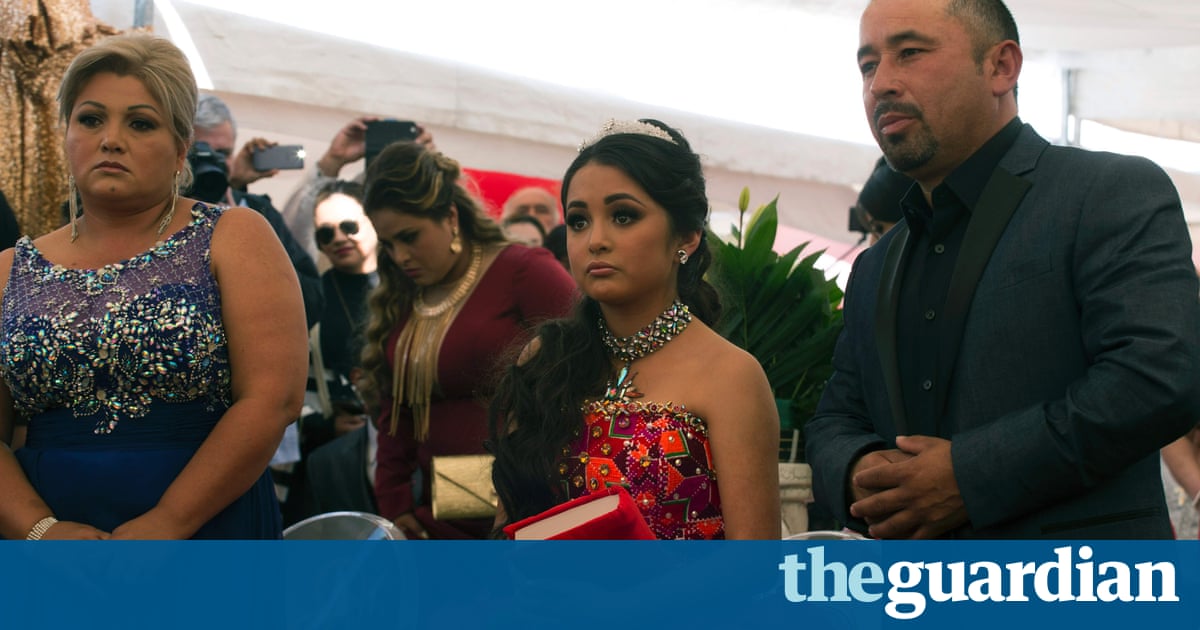 A man was killed and another injured at a birthday party for a 15-year-old Mexican girl that become an internet sensation after more than a million people accepted her fathers invitation to attend.
In December, Cresencio Ibarra, from the central Mexican state of San Luis Potos, inadvertently invited everybody to his daughter Rubis coming of age, or quinceaera, party.
There will be a [horse race] with 10,000 pesos (400), as for second and third places, well work that out, he said in a video that a local photographer posted on Facebook. Ibarra then added: Everyone is cordially invited.
Despite dozens of mocking internet memes and hundreds of thousands of gleeful acceptances, the party went ahead on Monday, with thousands of people turning up.
Although state police and Red Cross workers kept an eye on proceedings, a local man died after being trampled by his own horse, which was taking part in the traditional amateur race, or chiva.
Police had warned the crowds to stay clear of the race as there were no fences to protect them, but the man appears to have stepped out in front of his horse and died soon afterwards. Another man was reported to have been injured.
Several hundred guests had arrived by Monday morning for an outdoor mass, but the number swelled as the day progressed so that by evening there were thousands and the event resembled a rock concert.
Family members had to open a path for the girl through dozens of reporters and photographers snapping her picture so she could reach the mass. A large billboard saying, Welcome to my 15th birthday party, with Rubis picture towered over the tents and tables filled with food.