[mycbgenie_banner_ad banner_size="728x90" kws="automatic" hide_footer="0" tracking_id=""]
Groups of men, women and children stepped off small boats and on to Mexican soil without showing their documents to anyone.
Drivers quickly bundled them into taxis which sped past an immigration office to a nearby crossroad, where the travelers climbed into a vans for the next leg of their journey toward the US border.
Mexico has announced it is imposing new travel restrictions on its southern border, because of the coronavirus – its first such restrictions since the pandemic began. It has also deployed police, national guard members and immigration officers to its southern states to slow the flow of migrants from Central America.
This week the White House announced that Mexico, Honduras and Guatemala would deploy troops "to make crossing the borders more difficult" as the Biden administration enlists its southern neighbours in its attempts to slow migration.
But on a recent morning it looked like business as usual on this remote stretch of the Mexico-Guatemala border, which follows the mighty Usumacinta River. Packs of haggard people trod along a narrow highway through the Lacandón jungle, toting backpacks and water bottles and occasionally perching toddlers on their shoulders.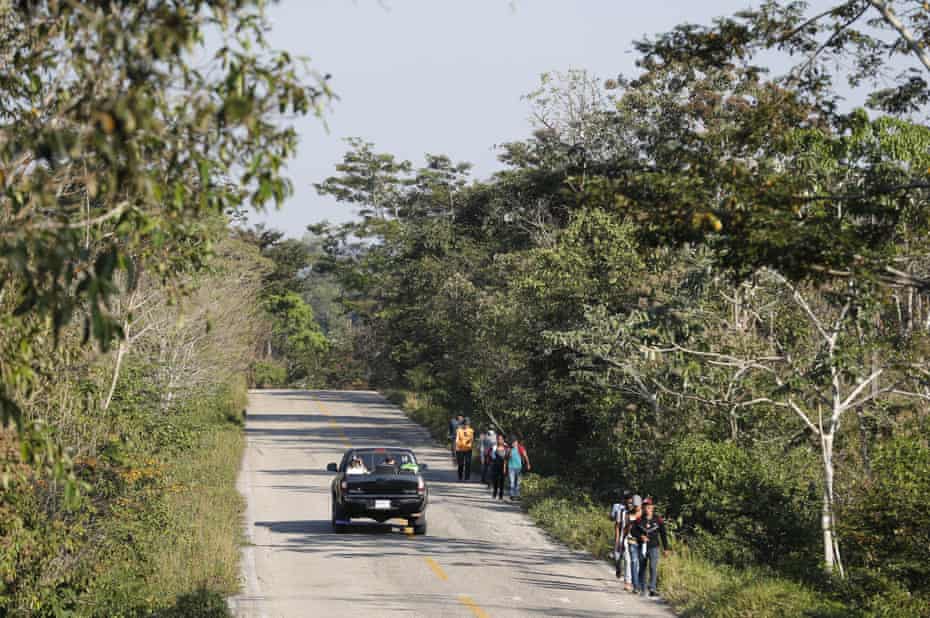 Police checkpoints dot the 150km stretch of Highway 307 from Frontera Corozal to Palenque – the site of impressive Mayan ruins. But migrants said they simply paid to pass through – or were robbed by the officers they met.
"They've taken our money and now we're dead broke," said Christian, 27, who was traveling with a group of Honduran construction workers. "And now we have to deal with the military. We need to figure out how we get north. We are always fighting and figuring out a way to get there."
Shortly after taking office in 2018, President Andrés Manuel López Obrador declared that Mexico's migration and customs forces were "rotten to the core" and pledged a clean-up.
But human rights activists say soldiers, police officers and immigration officials are still guilty of crimes against migrants, ranging from robbery to extortion and kidnap for ransom.
"It's a cartel," said Father Gabriel Romero, director of La 72, a shelter for migrants near the Guatemala border. "They're acting in cahoots with smugglers… with taxi and bus drivers. It's a network taking advantage of migrants."
Mexico has once again become a stopgap in US efforts to slow migration. And migrants have become a bargaining chip in the bilateral relationship.
Analysts say Mexico's deployment of security forces to the southern border is yet another example of the US government outsourcing immigration enforcement to its neighbour.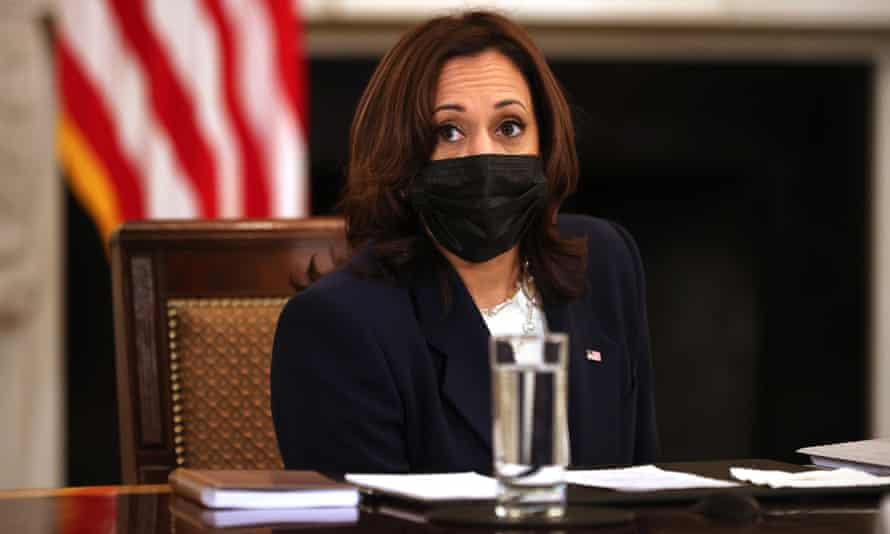 [mycbgenie_text_ad kws="automatic" show_product_descr="1" default_font_family="1" fill_color="ffffff" link_color="0000ff" border_color="dddddd" rows=1" cols="3" descr_color="000000" hide_footer="0" tracking_id=""]