Millions of Americans think the election was stolen. How worried should we be about more violence? | US politics
[mycbgenie_banner_ad banner_size="728x90" kws="automatic" hide_footer="0" tracking_id=""]
Three months after an insurrection at the US Capitol, an estimated 50 million Republicans still believe the false claim that the 2020 election was stolen from Donald Trump, according to a recent national survey. But it's far from clear how many Americans might still be willing to take violent action in support of that belief.
Early research on the continued risk of violence related to Trump's "big lie" has produced a wide variety of findings. One political scientist at the University of Chicago estimated, based on a single national survey in March, that the current size of an ongoing "insurrectionist movement" in the US might be as large as 4% of American adults, or about 10 million people.
Other experts on political violence cautioned that survey results about what Americans believe provide virtually no insight on how many of them will ever act on those beliefs. Researchers who have interviewed some of Trump's most loyal supporters over the past months say that many of them appear to be cooling down – still believing the election was stolen, but not eager to do much about it. The handful of attempts by far-right extremist groups to mobilize nationwide protests after 6 January have mostly fizzled.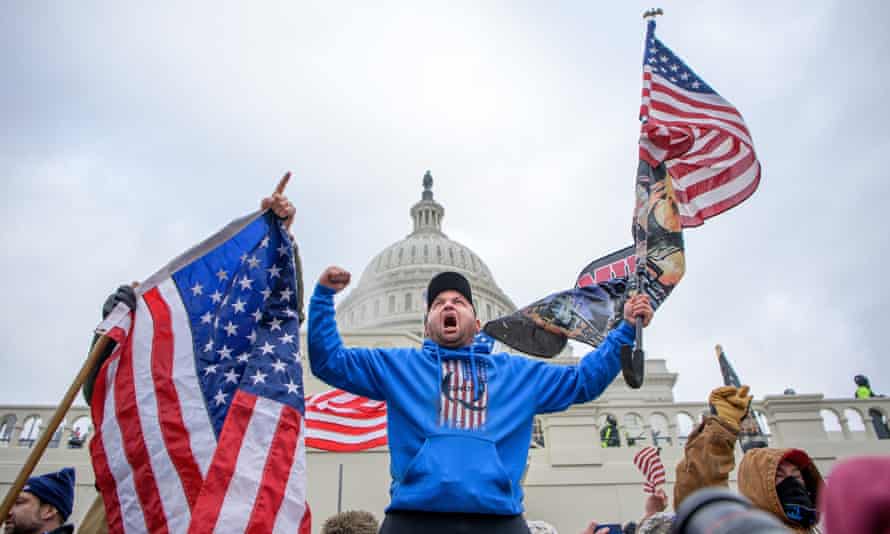 [mycbgenie_text_ad kws="automatic" show_product_descr="1" default_font_family="1" fill_color="ffffff" link_color="0000ff" border_color="dddddd" rows=1" cols="3" descr_color="000000" hide_footer="0" tracking_id=""]