[mycbgenie_banner_ad banner_size="728x90" kws="automatic" hide_footer="0" tracking_id=""]
For Myanmar's young people, 2021 was supposed to be a year for optimism. After seeing through the Covid-19 pandemic, the rollout of the vaccine had begun and general elections in November had marked a step towards the country realising its potential.
But in the wake of the 1 February coup, their dreams have turned into nightmares, as many of Myanmar's young people have found themselves forced to sacrifice their futures to take a stand against the military.
Aspiring engineer, Hlyan Phyo Aung, 22, is one of them. News portal Myanmar Now reported that he was hurt by an explosion during a crackdown on a protest in the central city of Magway on 27 March. A soldier reportedly shot off his injured hand at close range, another shot multiple rubber bullets into his other hand, and then troops kicked him in the face until onlookers flung themselves over him, saving his life.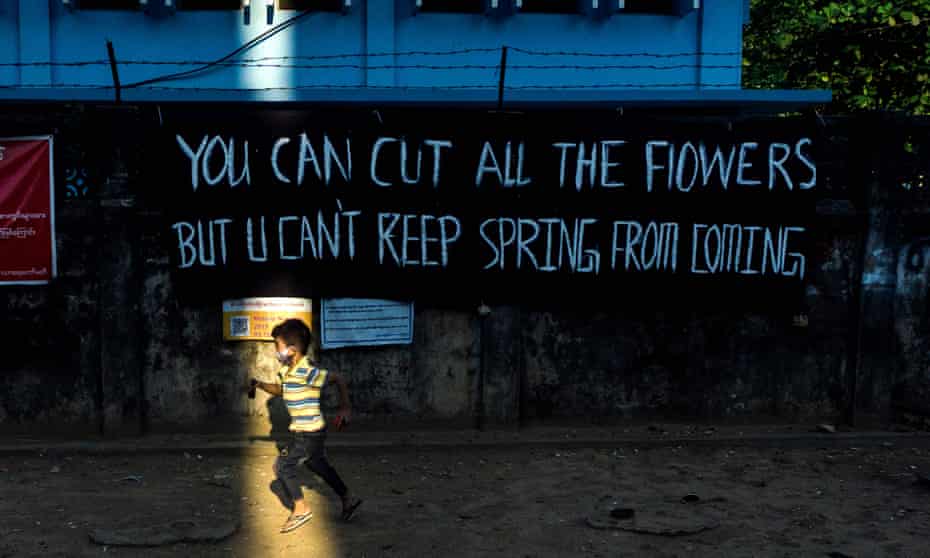 [mycbgenie_text_ad kws="automatic" show_product_descr="1" default_font_family="1" fill_color="ffffff" link_color="0000ff" border_color="dddddd" rows=1" cols="3" descr_color="000000" hide_footer="0" tracking_id=""]