'Only in New Zealand!': Relics found in coffee jars in rubble of Christchurch cathedral | New Zealand
[mycbgenie_banner_ad banner_size="728x90" kws="automatic" hide_footer="0" tracking_id=""]
It might seem like an inauspicious end for a saint, being laid to rest in a Greggs coffee jar.
But for the holy relics buried beneath Christchurch's destroyed Catholic cathedral, those repurposed containers have housed them safely through more than 40 years and two enormous earthquakes, until they were finally unearthed by demolition teams this week.
The relics – purported to be the bones of saints and apostles – are just the latest treasures salvaged from the rubble of Christchurch's Catholic Cathedral of the Blessed Sacrament, which was badly damaged in the devastating earthquakes of 2010 and 2011.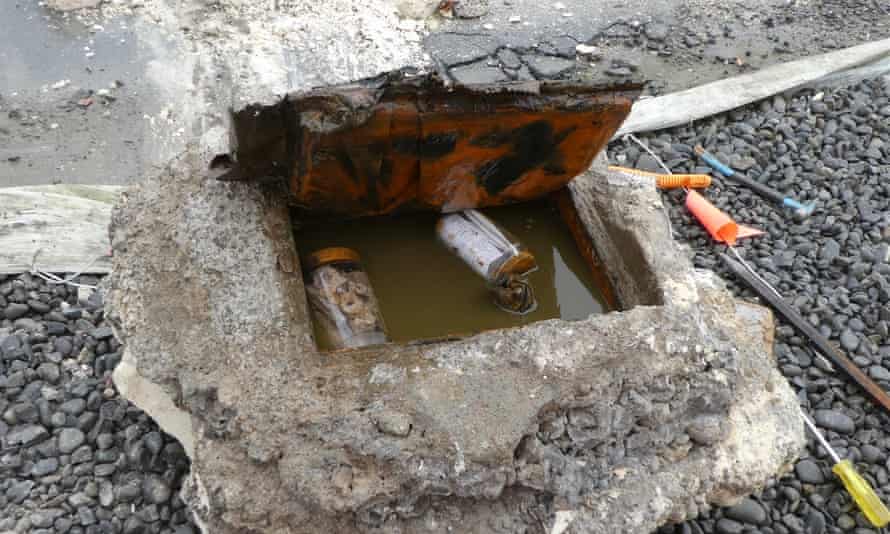 [mycbgenie_text_ad kws="automatic" show_product_descr="1" default_font_family="1" fill_color="ffffff" link_color="0000ff" border_color="dddddd" rows=1" cols="3" descr_color="000000" hide_footer="0" tracking_id=""]