[mycbgenie_banner_ad banner_size="728x90" kws="automatic" hide_footer="0" tracking_id=""]
Peru faces a polarizing presidential runoff vote, in which a hard-left schoolteacher – who caught a wave of popular discontent over the coronavirus and a cratering economy – will face the far-right heiress to one of the country's most enduring and controversial political dynasties.
Pedro Castillo, a veteran teachers' union leader, took pollsters and voters by surprise in Sunday's first-round vote winning 18.47%, with 84% of the official vote counted. In second place, Keiko Fujimori – daughter of the jailed former leader Alberto Fujimori – polled 13.12%, closely followed by two more far-right candidates.
Castillo – who was largely unknown before polling day – stunned the country as he swept up votes in poorer regions of the country, winning in 16 of Peru's 24 regions, and by more than 50% in two of the poorest Andean states.
"The blindfold has just been taken off the eyes of the Peruvian people," he told jubilant supporters from a balcony in his hometown of Tacabamba in the highland Cajamarca region.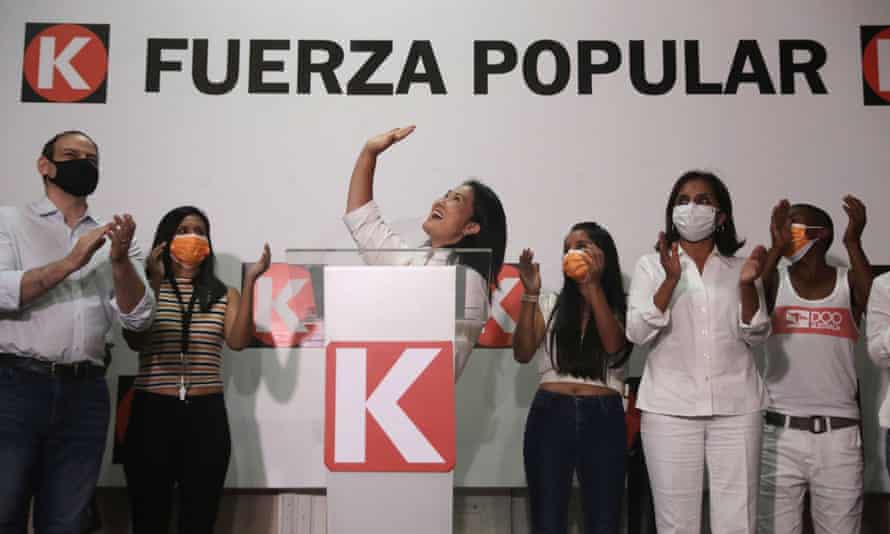 "We're often told that only political scientists, constitutionalists, erudite politicians, those with grand degrees can govern a country. They've had enough time," he said to cheers as people danced in the streets.
Castillo became a prominent figure in 2017 during a teachers' strike over pay, and in October he announced he would run for president for the leftist Perú Libre party, after campaigning at a grassroots level.
But in opinion polls ahead of the election, he had failed to make it into the list of top six candidates until days before the vote. He barely registered 3% in a poll taken in mid-March.
[mycbgenie_text_ad kws="automatic" show_product_descr="1" default_font_family="1" fill_color="ffffff" link_color="0000ff" border_color="dddddd" rows=1" cols="3" descr_color="000000" hide_footer="0" tracking_id=""]