[mycbgenie_banner_ad banner_size="728x90" kws="automatic" hide_footer="0" tracking_id=""]
Tens of thousands of horses are being subjected to long-haul flights, confined in crates with no food or water, to meet demand for horsemeat in Japan.
Since 2013, about 40,000 live horses have been flown to Japan from airports in western Canada. Under Canadian regulations, the journey can stretch up to 28 hours, during which the animals are allowed to go without food, water or rest.
The multimillion-pound global trade in fresh horsemeat to Japan is dominated by Canada and France. The little-known sector has burst into public view in Canada in recent years, fuelled by footage captured by campaigners of the near-weekly flights.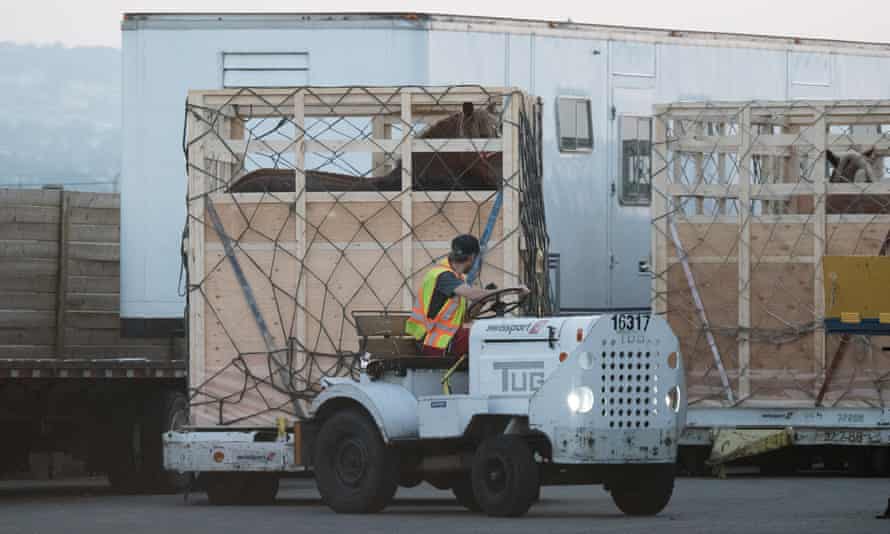 [mycbgenie_text_ad kws="automatic" show_product_descr="1" default_font_family="1" fill_color="ffffff" link_color="0000ff" border_color="dddddd" rows=1" cols="3" descr_color="000000" hide_footer="0" tracking_id=""]