Should Australians be worried about two countries putting AstraZeneca vaccine rollout on ice? | Vaccines and immunisation
[mycbgenie_banner_ad banner_size="728x90" kws="automatic" hide_footer="0" tracking_id=""]
Of all of the Covid-19 vaccines being rolled out worldwide, none has been quite so beleaguered as the Oxford University/AstraZeneca vaccine, with questions raised about its efficacy and its side-effects.
Given the pause in rollouts of the AstraZeneca vaccine elsewhere, what is the latest on who should and should not receive the AstraZeneca vaccine in Australia? Should Australians be worried given our reliance on it? And has the criticism of the vaccine to date been fair?
The latest on side-effects
On Friday, Australia's medicines regulator, the Therapeutic Goods Administration, said it would launch an investigation into a possible link between the AstraZeneca vaccine and a 44-year-old Melbourne man who was hospitalised with blood clots.
While health officials here said the case would not affect the rollout of the vaccine, and stressed that there was no confirmed causal link between the vaccine and the case, Australia's acting chief medical officer, Prof Michael Kidd, said authorities were taking the case "very seriously".
The head of the TGA, John Skerritt, said the Australian Technical Advisory Group on Immunisation (ATAGI) and the National Vaccine Safety Investigation Group were both monitoring the situation both here and overseas, and ATAGI has issued new guidelines aimed at helping state healthcare workers to identify and respond to any potential instances of clotting cases.
It followed suspensions of the rollout in a number of other countries. On Wednesday, German health authorities in Berlin and Munich suspended rollout of the AstraZeneca vaccine for those under the age of 60 following new concerns around rare blood clotting. A day earlier, Canada made a similar move due to the same concerns, halting the rollout for people under age 55.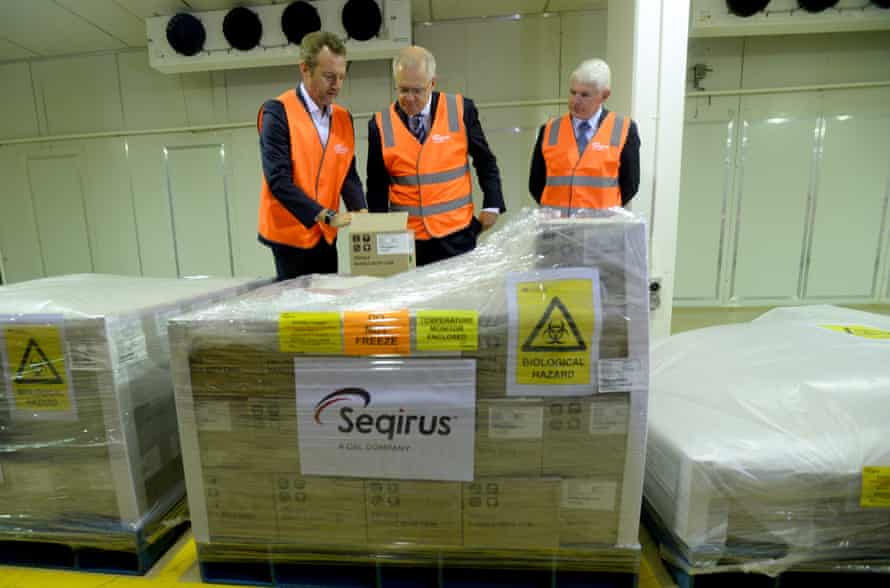 [mycbgenie_text_ad kws="automatic" show_product_descr="1" default_font_family="1" fill_color="ffffff" link_color="0000ff" border_color="dddddd" rows=1" cols="3" descr_color="000000" hide_footer="0" tracking_id=""]