[mycbgenie_banner_ad banner_size="728x90" kws="automatic" hide_footer="0" tracking_id=""]
The Queensland Reds are leading the Super Rugby AU competition, but that does not necessarily mean they should dominate selection for the Wallabies.
The Reds have put themselves in a splendid position to win the title, their 24-22 victory against main rivals the Brumbies in Brisbane last Saturday night guaranteeing them a home final. But there is a strong argument that the Brumbies should still supply just as many players as the Reds to the Wallabies' starting line-up.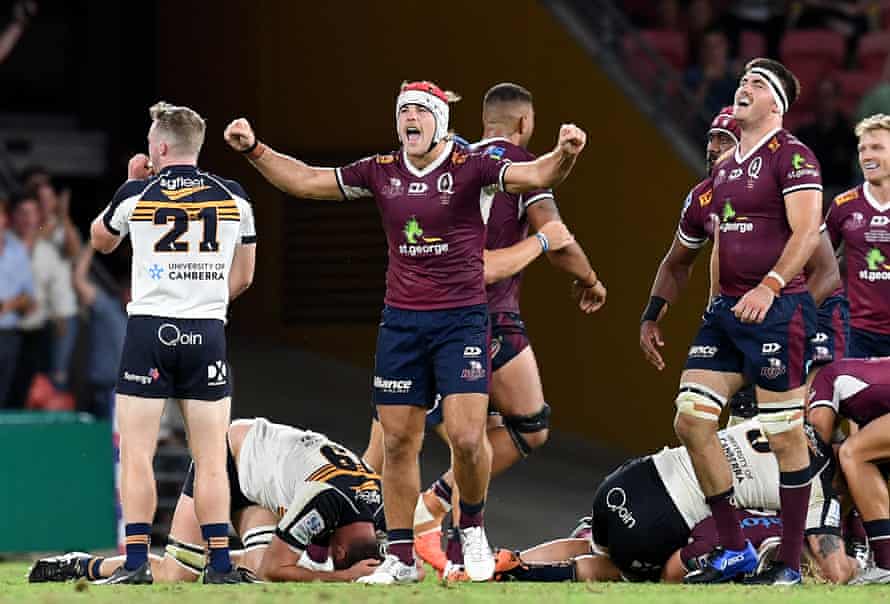 [mycbgenie_text_ad kws="automatic" show_product_descr="1" default_font_family="1" fill_color="ffffff" link_color="0000ff" border_color="dddddd" rows=1" cols="3" descr_color="000000" hide_footer="0" tracking_id=""]