Teen who hacked Joe Biden and Bill Gates' Twitter accounts sentenced to three years in prison | Hacking
[mycbgenie_banner_ad banner_size="728x90" kws="automatic" hide_footer="0" tracking_id=""]
An 18-year-old hacker who pulled off a huge breach in 2020, infiltrating several high profile Twitter accounts to solicit bitcoin transactions, has agreed to serve three years in prison for his actions.
Graham Ivan Clark, of Florida, was 17 years old at the time of the hack in July, during which he took over a number of major accounts including those of Joe Biden, Bill Gates and Kim Kardashian West.
Once he accessed them, Clark tweeted a link to a bitcoin address and wrote "all bitcoin sent to our address below will be sent back to you doubled!" According to court documents, Clark made more than $100,000 from the scheme, which his lawyers say he has since returned.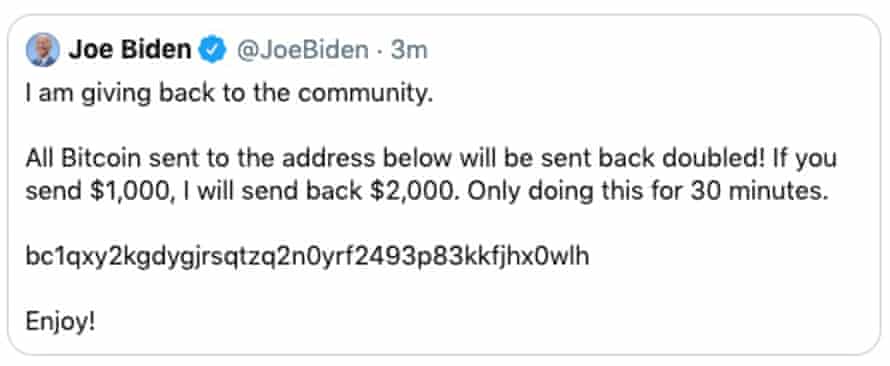 [mycbgenie_text_ad kws="automatic" show_product_descr="1" default_font_family="1" fill_color="ffffff" link_color="0000ff" border_color="dddddd" rows=1" cols="3" descr_color="000000" hide_footer="0" tracking_id=""]