[mycbgenie_banner_ad banner_size="728x90" kws="automatic" hide_footer="0" tracking_id=""]
Not bad for a fourth-choice right-back. The omission of Trent Alexander-Arnold from England's squad has never felt like the kind of hill Gareth Southgate ought to linger atop for too long and here was piquant, potent evidence. This performance was a precis of everything he does best: an advertisement for his effectiveness at the highest stage that gave Liverpool sight of the plane they consider to be their own, too.
The national team have nobody who can control the flanks like Alexander-Arnold, even if their opponents at Euro 2020 may not offer the same licence to roam afforded by a cripplingly timid Arsenal. Jürgen Klopp had expressed confusion about Southgate's logic, and repeated the sentiment after this demolition, but might consider his colleague has done him a favour. Given the significance that had stalked this fixture for a fortnight, before heightening upon the afternoon's news from Stamford Bridge, the availability of a fresh, rested, perhaps slightly angry Alexander-Arnold was among the factors required to make those crucial extra percentages of difference.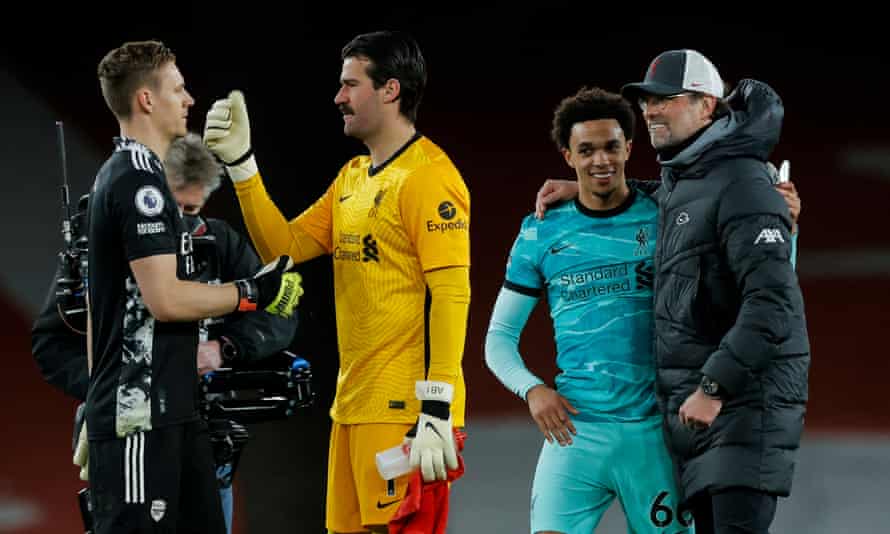 [mycbgenie_text_ad kws="automatic" show_product_descr="1" default_font_family="1" fill_color="ffffff" link_color="0000ff" border_color="dddddd" rows=1" cols="3" descr_color="000000" hide_footer="0" tracking_id=""]