[mycbgenie_banner_ad banner_size="728x90" kws="automatic" hide_footer="0" tracking_id=""]
For three years, Vidya tried to find the cause of her son's recurrent fevers and low cognitive development. When she found out, she was devastated.
Vineeth, 10, has an incurable illness – mucopolysaccharidosis type 2 – that affects his organs. Afflicting just one in a million, the enzyme-replacement medication that can help stop the illness getting any worse costs £100,000 a year, far beyond the reach of even a wealthier Indian parent.
Vidya, who goes by only one name, chanced upon the drug manufacturer's charitable-access programme that sponsors patients in countries where the healthcare system doesn't cover costs. So for the past 30 months, a Japanese company has been shipping the drugs for Vidya's child. "My son's metabolism has improved incredibly and his heart and liver are back to functioning normally," says Vidya, who lives in Bengaluru.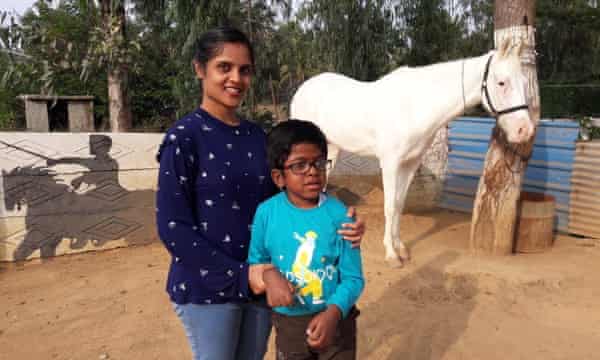 [mycbgenie_text_ad kws="automatic" show_product_descr="1" default_font_family="1" fill_color="ffffff" link_color="0000ff" border_color="dddddd" rows=1" cols="3" descr_color="000000" hide_footer="0" tracking_id=""]