[mycbgenie_banner_ad banner_size="728x90" kws="automatic" hide_footer="0" tracking_id=""]
The day India started coronavirus vaccinations, Amit Mehra's name was on the priority list. But he never made an appointment. "I'm not inclined to get vaccinated just because it's available," says the 47-year-old Delhi hospital worker.
Two and a half thousand miles away, strolling past a popup inoculation centre near Red Square in Moscow, Magomed Zurabov is similarly reluctant. Suspicious that the pandemic was deliberately engineered, he has no intention of being vaccinated, he says. Instead, he is "taking the necessary precautions": wearing a mask and using disinfectant.
As vaccinations rates soar in Israel, the UK, the United Arab Emirates and other countries that have monopolised supply, and poorer nations make do with a trickle of doses, a third category are beginning long climbs. Supply is less of an issue in Russia, China or India, all of which produce their own vaccines. But their respective government programmes have had slow starts, and there has been little public clamour to speed things up.
"People have not shown that eagerness and urgency to be vaccinated," says Ajeet Jain, a doctor at the Rajiv Gandhi Super Speciality hospital in Delhi. "India is going through that phase where the disease is no longer prevalent except in a few states. People are relaxed that the disease is over from their point of view."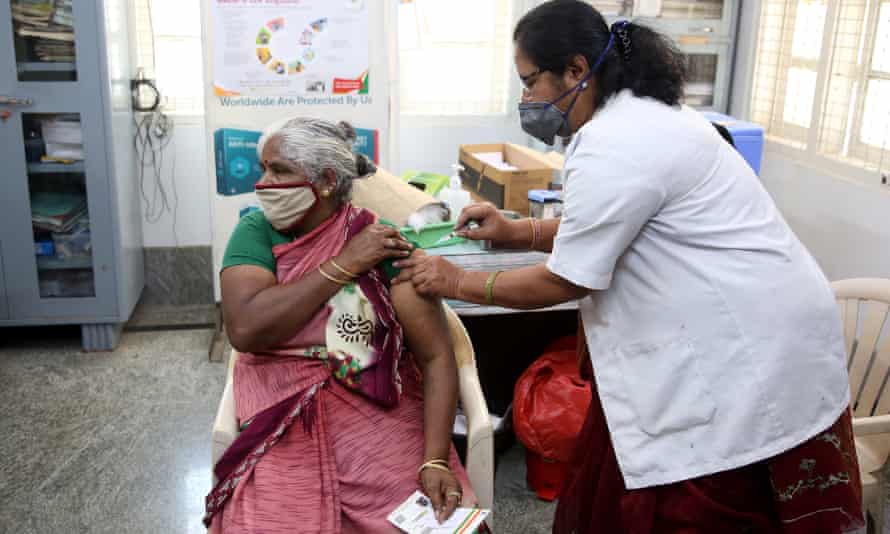 The experience of India, Russia and China may prove, in time, to be typical. Even once vaccine shortages are alleviated, much of the world could still take years to achieve widespread Covid-19 vaccination, encumbered by the challenges of reaching vast and far-flung populations, lack of interest from the public and other, more pressing health priorities.
Some countries may shake off growing pains: India's rollout has accelerated in the past fortnight, with private clinics enlisted to help administer shots and new groups, including anyone over 60, invited to make appointments. The programme hit 3m doses a day this week which, if maintained, would put it within reach of its target of vaccinating 20% of the population by August.
Uptake was slower than expected among the 30 million healthcare and frontline workers who were prioritised for the first round of doses, with some hesitant about receiving Covaxin, a locally developed vaccine that was pressed into use before the release of phase 3 trial results. (Interim data has since shown that it is 81% effective.)
"That caused quite a bit of confusion, as a result of which healthcare workers who were supposed to be vaccinated in the first round, and who understood this process a little better than other people, didn't come forward as much as they should have," says Dr Shahid Jameel, a virologist and director of the Trivedi school of biosciences at Ashoka University.
[mycbgenie_text_ad kws="automatic" show_product_descr="1" default_font_family="1" fill_color="ffffff" link_color="0000ff" border_color="dddddd" rows=1" cols="3" descr_color="000000" hide_footer="0" tracking_id=""]